Magento Agency Bristol
Customers demand an easy, intuitive shopping experience – deliver it by utilizing our creative & technical experience powered by the Magento framework.
Takeoff is a leading Magento agency in Bristol that builds online businesses, not just websites. Our belief is that a professional online solution which works on a daily basis to help deliver a company's goals and aspirations, can be achieved by all types of businesses.
We have applied our client-focused energy into niches such as fashion, electronics, charity, events, fitness and home improvement etc.
Whether you are looking to grow your business with a new eCommerce venture or upgrading from your current platform to Magento, seeking out the right specialists is often the first hurdle to overcome.
We understand it's not only the concern about the platform you're using, in addition you will need service providers to support you along the way. Here at Takeoff Digital we're proud to have years of experience and our aim is to help you enhance your business with proven expertise in delivering high returns.
Takeoff x Magento
Magento is highly flexible and provides the website owners with all the tools that are a must for high visibility and profit. The owner of the website has all the power to control the website. For instance via the admin panel they can manage the website, products, categories, view sales etc.
Takeoff Digital adopts an agile approach to our Magento development process to encourage a speedy and efficient release of your solution or extension. Our unparalleled understanding of the solution's capabilities fuels reliable consultancy and scoping of your magento project. Therefore, accelerating the profits and business targets post launch.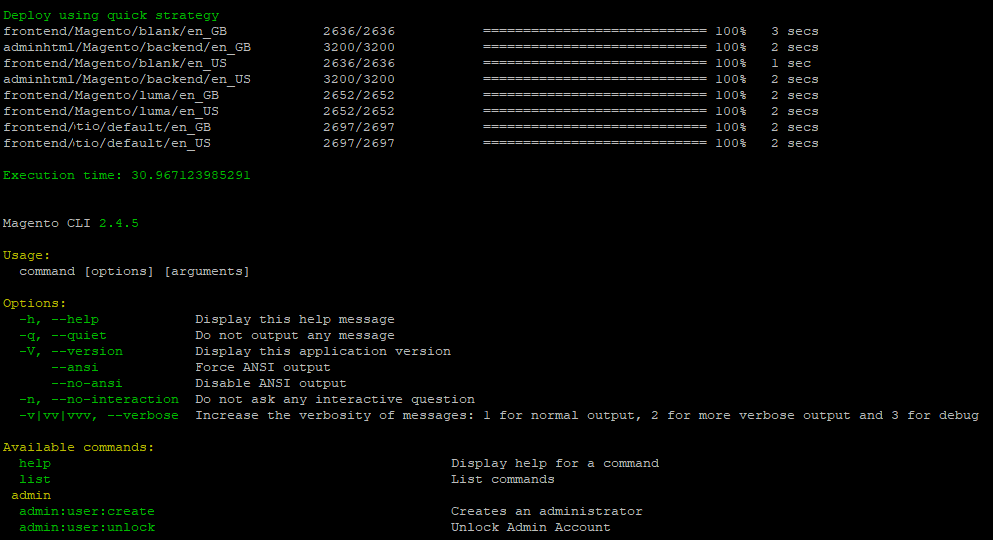 Full Service Magento Agency​ in Bristol
Takeoff is a full service magento agency in Bristol our skills are not limited to magento development only, we also provide magento hosting services/support and specialised SEO services for Magento.
Our technical Magento support is proactive, reactive and flexible. When you contact us either online or by phone, our technical support team will work on urgent tickets tirelessly and transparently until issues are resolved.
Support plan with SLA​
We have a dedicated support team available via phone or email 24/7, who are there to work on any urgent tickets that may crop up. We understand the importance of comprehensive support and work tirelessly to resolve your issue and keep you updated while doing so.
Why choose Takeoff ?
We have over 30 years of experience in development and have built hundreds of Magento plugins, modules, extensions and websites.
Quick turnaround time on tasks and support tickets through our ticket system.
Future-proof development – Every bit of code we build respects the Magento standards and is future-proofed.
Uptime Maximization – We will push new code or updates outside business hours.
Proactive Security – We will push any new patches as soon as they are released.
Free staging website – save money on hosting.
All of our clients websites are on the latest Magento version.
Our developers are all UK based and we don't outsource our work.
Magento E-Commerce Excellence in Bristol
Strategic advice and ecommerce guidance.
A Magento development company in [act field='town'] with 30 years plus experience in Ecommerce industry with dedicated Magento website development services.
We take a Data driven approach for your eCommerce business after conducting thorough research and analysis of targeted markets, business geography, competitors websites and future goals.
Identify the challenges and opportunities in your business.
Stunning conversion focused UI/UX.
Creative ideas that fit within your brand guidelines.
User friendly UX and Magento special design.
Focus on search engine optimisation (SEO) and conversion rate optimisation (CRO).
Responsive designs to provide the best customer experience across desktop, tablet and mobile devices.
End-to-End solutions built on strong foundations.
Strong knowledge and understanding of Magento architecture.
Seamless integration with CMS, CRM, Payment Gateway, Shipping & Fulfilment, ERP, Marketplace and Accounts & Back office platforms.
Agile development method for rapid, iterative and flexible development.
Develop custom mobile applications using Magento web APIs.
A combination of manual and automated testing tools to provide a highly robust system.
Use of Magento Testing Framework – 170 automated functional tests.
Thorough Functional, Responsive, Performance, Usability, Server side interface, Client side compatibility and Security testing is done.
Test and Staging website provided for review.
Manual functionality and browser compatibility testing
Fast, Efficient & Robust.
We deliver projects on time and within budget.
We keep our clients updated and involved in project development process releasing regular website versions and seeking feedbacks.
A project timeline is put in place with key deliverables for your sign-off.
Transparency from the initial proposal to set expectations and ensure success.
We will keep you updated throughout the entire project life-cycle.
24/7/365 Magento Support
Automated scripts implemented to monitor your website 24X7 and keep the database and website caches updated.
A dedicated and committed Magento team to provide support and maintenance services.
Upgrade to the latest version of Magento – we never modify core Magento code!
Provide training and documentation for website management.
We can provide on-going strategic advice to get the most from Magento and evolve with your business.
Magento can be a resource heavy platform and it requires not only the right resources but also the optimum configuration and systems to provide optimum performance.
We will test and analyze your website and make sure Varnish and ElasticSearch are properly configured and working.
Analyze all of your xml files to make sure there aren't any no-caching directives in any of your blocks.
Run testing on your Controllers, Observers and Block php codes and check if there is code that would cause max memory usage errors.
Enable logging in your database engine (MySQL, MariaDB, Percona etc.) and make sure all of the queries are working fine and there aren't any deadlocks.